Manage business processes fast and flawlessly
Customer and Bank EDI Integrations developed for SOFTFINANCE and SOFTTRANS® Applications provide Electronic Data Interchange (EDI) for work processes.
By means of SOFTFINANCE Bank EDI Integration, Electronic Data Interchange (EDI) is carried out between General Accounting, Checks and Notes, Bank Account Management, and Human Resources Management applications, and banks; thus, efficiency is increased in work processes, and traceability is provided.
By means of SOFTFINANCE Customer EDI Integration, Electronic Data Interchange (EDI) is carried out between Purchasing Management, Inventory Control, Warehouse Management, Sales Management applications, and customers and suppliers; thus, many functions such as generation of special EDI files for data related with purchasing and sales orders are realized.
By means of SOFTTRANS® Customer EDI Integration, transfer of data related with transport orders and bill of lading instructions, tracking, loading, truck departure, truck arrival, goods delivery, and similar status changes between SOFTTRANS® Operation Applications and customers and representative companies is effective in completing work processes expeditiously.
Customer EDI Integration
EDI infrastructure used by all SOFT applications

Electronic data interchange in XML, EDIFACT or SOFT-EDI standards

Creating special EDI files for data related to purchase and sales orders

Interchange of data related to shipments, delivery notes and invoices

Prevention of sending the same data repeatedly.

Interpretation of incoming EDI files and updating the data to SOFTFINANCE Database

Reliable data transfer via Internet or other transmission media
Bank EDI Integration
EDI infrastructure used by all SOFT applications

Creating special EDI files for data related to remittances and EFT, checks and notes transactions

Sending payroll payment data

Prevention of sending the same data repeatedly

Interpretation of incoming EDI files and updating the data to SOFTFINANCE Database

Integration of remittance, EFT, checks and notes data to Bank, Current Account and General Accounting applications

Automatic bank account reconciliation

Money transfer abroad

Electronic data interchange in XML standards
All SOFT Applications have been developed in an integrated structure and provide instant information flow and process efficiency.
The aim of SOFT ERP is to manage all work operations in integration. Although applications can be used as solo, efficiency increases when multiple applications are used in integration.
SOFT Applications are constantly developed by the growing needs of The Business Transformation.
Transform your business with us!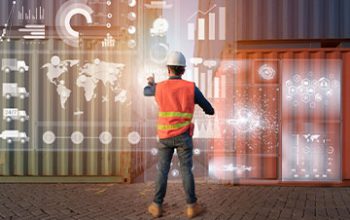 Warehouse Management
Multiple warehouses management

Aisle, division, location, and shelf definitions in warehouse

Defining locations as quarantine, quality control, refrigerated area

Defining locations as storage, collecting, transit area

Separation of locations according to kind of goods

Goods reception list

List of goods with discrepancies between goods reception list and delivery note

Goods reception, placing of materials, picking and shipping transactions

Pallet tracking

User defined actions in warehouse (pallet unbinding, labeling, etc.)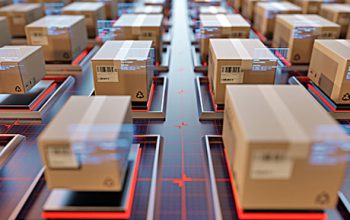 Sales Management
Tracking customer data

Multiple delivery points definable for the same customer

Generating price lists for goods and services

Price lists in foreign currency

Entry of customer orders

Defining sales conditions while receiving orders

Entering shipping terms while receiving orders

Parametrically defined risk calculation formulas

Item reservation while confirming orders

Partial deliveries and tracking order status.
Inventory Control Management
Detailed material specifications: group, type, kind, class distinctions

Tracking of materials by three different groups; alternative material tracking

Capability of working with multiple warehouses

Defining authorizations on warehouse basis

Tracking material's minimum, optimum and maximum levels, and warnings

Tracking entry/exit of materials, and reservation, defects, warranty, consignments

Withdrawal for internal use and tracking on cost center basis; consumption lists

Location control, material picking list

Cost calculation by averaging, FIFO and LIFO methods simultaneously

Inventory sub-ledger, inventory book and end-of-period setoff transactions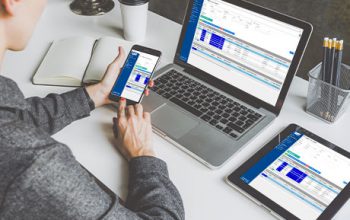 Current Account Management
Current account cards containing detailed data for customers and sellers

Opening an account card with multiple foreign currencies for a company

Tracking all transactions in main currency, reference foreign currency, EURO, transaction foreign currency and account foreign currency

Current account tracking on section basis

Tracking customers' risks, credits and collaterals

Entering current account transactions (Invoice, Check, Note, Remittance, Transfer, Credit/Debit Notes, Cash)

Matching Debit and Credit transactions and finalizing them

Current account statement in foreign currency

Calculation of exchange rate difference and overdue payment surcharge

Account balances, aging, collection and payment tables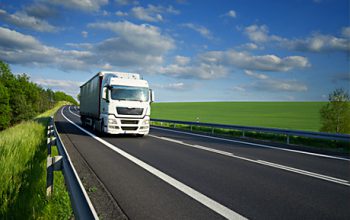 International Road Transportation
Company (customer, agency, etc.) definitions, vehicle definitions and tracking

Full (FTL), Groupage (LTL) and hangered transportation

Defining customer-specific and general sales tariffs (freight, bill of lading, delivery order and storage) for full, groupage and hangered shipments, and automatic calculation of freight

Automatic generation and tracking of offers based on tariffs defined

Booking transactions

Creating position file for the truck, entry of shipment and package data

Entry of comments to appear on documents

Loading cargo onto trucks by selecting them by destination and goods type, automatic volume and weight control while loading

Tracking transactions for export and import by road transportation operations and issuing related documentation

Cargo insurance transactions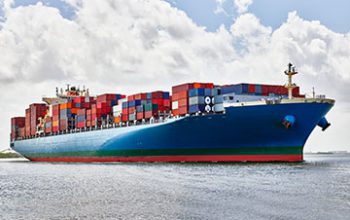 International Sea Transportation
Company, vessel, ship agency, shipowner and port definitions

Defining ship agency buying and selling tariffs and customer selling tariffs

Automatic generation of offers to agent and customer, based on entered tariffs

Automatic creation of cost rates, using rates in agent buying tariffs

Calculating dangerous material difference on customer and agent basis according to IMO degrees

Full (FCL), groupage (LCL) and bulk cargo transportation

Booking transactions

Loading cargo onto containers and vessels by selecting according to criteria such as destination, goods type

Entry of position file, shipment and package data for containers

Entry of comments to be displayed on documents
MEET OUR ENTERPRISE SOLUTIONS
We provide flexible, end-to-end business management solutions for organizations of all sizes – from accounting software for small, medium and large businesses, to a full featured ERP platform serving multi-national companies.
SOFTEASY, SOFTREADY and SOFTLOYALTY solutions fulfill the needs for organizations of all sizes.
The management and coordination of the leased virtual servers shall be undertaken by SOFT and a standard backup service comprises 4-week reversible daily image backup for all servers.
The software consultancy and trainings given by experienced SOFT personnel provide the correct and efficient use of SOFT applications.
Our customers can access SOFT's Help Desk by phone or e-mail and report a problem, issue a request, or get information. A call record will be opened in SOFT Internal Tracking System for all sorts of calls via telephone by the customer.