Manage Real-Time and Trackable Data
SOFT ERP applications which are developed for Ship Agency and Line Operations work processes allow carrying out operational transactions of all sorts of watercraft in real time and in full.
Our modules related with Port Management, Ship Agency, Fleet Management, Line Agency, Ro-Ro Management within SOFTTRANS® Application comprise wide-ranging functions together with specially developed EDI integrations.
Transactions such as booking, shipment and position tracking, documentation, expected values and invoicing, period and position closing are quickly completed on a digital platform.
Detailed vessel and port definitions

Port tariffs

Voyage data

Automatic calculation using port tariffs

Preparing agency documents

Operation in integration with Line Agency Application
Operation in integration with Brokerage Management Application

Tracking transactions related with Line Agency operations

Shipowner invoices tracking

Automatic transfer of entered container data to Container Tracking and Warehouse Management Application
All SOFT Applications have been developed in an integrated structure and provide instant information flow and process efficiency. The aim of SOFT ERP is to manage all work operations in integration. Although applications can be used as solo, efficiency increases when multiple applications are used in combination.
SOFT Applications are constantly being adapted and developed by the growing needs of The Business Transformation.
Transform your business with us!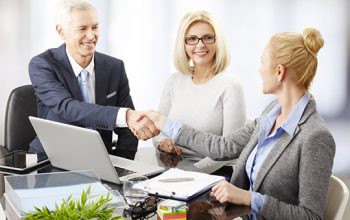 Customer Relationship Management
Defining marketing, sales and customer representatives and managers

Assigning target and quotas for representatives based on parametric groupings, and realization analyses

Turnover and profitability analyses on representative basis and premium calculations

Defining price and discount authorizations on representative basis

With its parametric category structure, unlimited data entry and reporting based on companies

Tracking parametrically defined customer status (prospect, target, regular, lost, etc.)

Creating customer groups and levels and analysis

Defining and tracking of companies which make joint decisions

Controls for preventing duplicate cards and joining duplicate cards

Tracking customer contacts, unlimited data entry on personal basis and reporting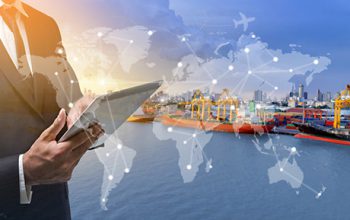 Port Management Application
Company definitions, detailed vessel definitions (Vessel Documents, Draft Data, Technical Data, Vessel Exemptions, etc.)

Detailed port definitions (Working Conditions, Draft Data, etc.)

Pier and terminal definitions related with port

Equipment definitions

Service definitions (Services rendered in port and on vessel)

Vessel movement definitions (Arriving offshore, berthing, start operation, etc.)

Tariff definitions depending on service; and automatic calculations from tariffs

Voyage data

Service/equipment transaction entry depending on voyage

Vessel movement entry depending on voyage
Ship Agency Application
Detailed vessel and port definitions

Port tariffs

Voyage data

Automatic calculation from port tariffs

Preparing agency documents

Capability to operate in integration with Line Agency Application

Capability to operate in integration with Brokerage Management Application

Shipowner invoices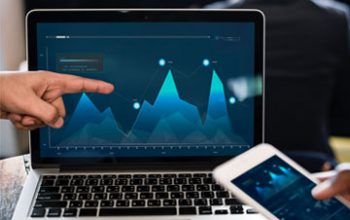 Brokerage Management Application
Detailed vessel definitions

Detailed hold and depth data

Port definitions, working hours for ports, pier and depth details

Shipment and vessel booking transactions

Automatic consolidation of shipment and vessel bookings

Contract tracking

Vessel hiring transactions with and without contract

Printing and tracking of various "Charter Parties"

Automatic lay days calculation for each port separately or for the entire voyage

Preparing events record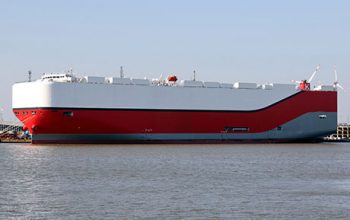 Ro-Ro Operation Management Application
Detailed vessel and crew data, and tracking vessel documents and their expiry dates

Tracking company, truck and driver data

Using truck data base, automatic calculation of differences between freight and weight, length and width

Tracking blacklist based on company, plate and driver

Vessel departure tariffs and booking transactions

Delivery order, bill of lading and shortship transactions

Cash transactions, collection by all sorts of foreign currency and checks

Linking manifest and collection

Manifest transactions; generation of manifest data in integration with delivery order and cash transactions

Ticket application; tracking tickets, lost ticket and ticket transfer transactions; bonus tickets
Tax Free Fuel Sales Management Application
Fuel purchases and tracking fuel quantity in tank

Integration with company and truck definitions in Ro-Ro Operation Management Application

Different due dates for payment and collateral tracking based on company

Fuel sales tariff based on foreign currency

Fuel sales control for trucks with delivery order for Ro-Ro

Entering fuel quantity given to truck and automatic pricing transactions

Consumption material and service sales transactions

Sales with invoice or delivery note, batch invoice transactions

Cash, collection and invoice closing transactions

Issuing bonded warehouse exit declaration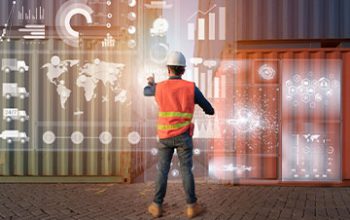 Container Tracking & Warehouse Management Application
Detailed container descriptions

Tracking operations for owned, hired or shipper's containers

Rent, damage and repair tracking; survey tariffs and calculations

Parametrical container transaction definitions

Entry of container transactions in domestic and foreign ports

Parameters related to container status definable on user basis

Tracking container stocks on domestic and foreign ports

Tariffs for storage, demurrage, warehousing, carriage, leasing, repairing, warehouse handling

Automatic calculation from tariffs and invoicing

Entry and tracking of demurrage and transport commitments
Line Agency and Operation Application
Company, vessel, ship agency, shipowner, and port definitions

Defining ship agency buying and selling tariffs and customer selling tariffs

Booking transactions and automatic integration of firm bookings to Container Tracking and Warehouse Management Application

Easy distribution of bookings to voyage files

Entering position files for voyages, shipment and package data, comments to appear on documents

Entering and reporting of container and seal numbers

Automatic maximum (container) volume control during entry of package data

Automatic transfer of container data entries to Container Tracking and Warehouse Management Application

Automatic preparation of letters of offer to agents and customers based on entered tariffs

Generating automatic cost prices using agent buying prices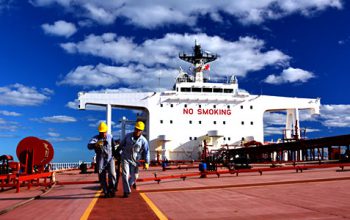 Crew Management Application
Single application entry independent of company

Crew working on different vessels at different times

Chronological tracking

C/A Card transaction entry

Current Account tracking

Monthly accrual of leave payment

Payroll in foreign currency

Payment of salaries to crew member's relatives
MEET OUR ENTERPRISE SOLUTIONS
We provide flexible, end-to-end business management solutions for organizations of all sizes – from accounting software for small, medium and large businesses, to a full featured ERP platform serving multi-national companies.
SOFTEASY, SOFTREADY and SOFTLOYALTY solutions fulfill the needs for organizations of all sizes.
The management and coordination of the leased virtual servers shall be undertaken by SOFT and a standard backup service comprises 4-week reversible daily image backup for all servers.
The software consultancy and trainings given by experienced SOFT personel provide the correct and efficient use of SOFT applications.
Our customers can access SOFT's Help Desk by phone or e-mail and report a problem, issue a request, or get information. A call record will be opened in SOFT Internal Tracking System for all sorts of calls via telephone by the customer.