Sectoral SOFT CRM Solution that Provides Real-Time Visibility
SOFT CRM is a web-based application which allows to manage business processes such as sales, marketing, campaigns and offers; it also includes management of all communication with current and potential customers. With its user-friendly interface, SOFT CRM enables to understand the companies' customer needs and increase service quality by analyzing their data.
The application can be run on personal computers and tablets with internet access and on all popular browsers. This application has been developed for the employees of the companies using SOFTTRANS® Customer Relationship Management Application, but who are outside of office due to customer visits, etc. SOFTTRANS® user code, password and company selection are required for entering the application. Representative definitions and authorizations in SOFTTRANS® Customer Relationship Management Application are valid.
Planning of identified sales targets
Create customer lists, send campaigns and announcements
Performance management
Order, offer and contract management
With its parametric category structure, unlimited data entry and statistical analyses for the purpose of reporting based on complaints and requests
Analytical and statistical structure
Quick access through web-based feature
Monitoring and management of all sales processes
Collection of all data such as address and contact information for customers or potential customers
Defining marketing, sales and customer representatives and managers
SOFT WEB Customer Relationship Management
Salesforce Automation
Sales process management and tracking

Performance management and premium calculation

Opportunity management

Activity management

Order, offer and contract management

Contact management

Duty assigning and tracking
Marketing
Campaign and notification management

Customer segmentation

Lead management

Recording all meetings

Document management
Customer Services Management
Purchasing data and habits tracking

Complaint Management and CPA generation

Tracking feedbacks

Call center integration

Field services management

Help desk management

"Installed Base" management

Accounting integration

Risk management
Statistical & Analytical Infrastructure
RFM analysis

ABC analysis

Customer positioning

Business intelligence infrastructure and flexible reporting
SOFT CRM for Customer Representatives:
Assigned tasks

Tasks he/she has assigned

Appointments

Jobs to be tracked

Cards of the company he/she is representing
SOFT CRM for the Selected Company Card:
Searching through lists from company cards; displaying company data, and making changes by authorization.

Displaying

address and communication data in company summary data, and if applicable, displaying position data on map

Displaying company card data

Entry and update of company cards

Displaying, adding and updating company contact persons
Displaying and entering company meeting, appointment and tracking data

Displaying company shipment statistics

Entering company potential data

Displaying company offers

Displaying company shipments

Company complaints

Displaying company current account statement
CRM is integrated in all SOFTTRANS® operational modules and comprises functions and features targeting a larger number of customers, tracking existing customers and improving service quality of a forwarding company:
Defining marketing, sales and customer representatives and managers

Assigning targets and quotas for representatives based on parametric groupings, and realization analyses

Turnover and profitability analyses on representative basis and premium calculations

Defining price and discount authorizations on representative basis

With its parametric category structure, unlimited data entry and reporting based on companies are enabled

Tracking parametrically defined customers status (prospect, target, regular, lost, etc.)

Creating customer groups and levels and analyses

Defining and tracking of companies which make joint decisions

Controls to prevent and join duplicate cards

Tracking customer contacts, unlimited data entry on personal basis and reporting

Tracking special data about the customer, important dates and competitors' activities

Automatic sending of e-mails on special days
Recording customer visits and appointments

Planning marketing activities, warnings, and activity statistics

Issuing automatic quotations from rates, tracking tendered quotations

With its parametric category structure, unlimited data entry and statistical analyses for the purpose of reporting based on offers are enabled

Tracking of customers' complaints and requests, and automatic warning

With its parametric category structure, unlimited data entry and statistical analyses for the purpose of reporting based on complaints and requests are enabled

Planning corrective and preventive activities, linking them with complaints and tracking

Entry and tracking of representatives' complaints and keeping statistics


Customer statistics: best customers by business volume and by turnover, inactive customers, new customers statistics

Positioning customers with ABC and RFM analyses

Customer status determined by present, potential and actual customer transactions, and tracking
Tracking customer loading frequencies on section basis

Tracking priority customers

Campaign management, printing campaign labels, analysis of campaign results

Sending campaign documents to related companies via e-mail, fax or as hard copy

Address-letter combining

Ability to select by filtering from categories based on company or persons and sending documents

Printing labels for New Year, holidays and special days or sending files by address-letter combining

Ability to select companies from various operational reports for campaign or batch sending

Ability to reach customers' data by a single key on any screen in all modules, to track appointments, meetings, complaints, loading information, tendered offers and other documents

Linking all sorts of documents and e-mails received in electronic media with companies and loadings

Warning users with the reminder system

Mutual data transfer by Mobile CRM Application

Visitor tracking system
All SOFT Applications have been developed in an integrated structure and provide instant information flow and process efficiency.The aim of SOFT ERP is to manage all work operations in integration. Although applications can be used as solo, efficiency increases when multiple applications are used in combination.
SOFT Applications are constantly being adapted and developed by the growing needs of The Business Transformation.
Transform your business with us!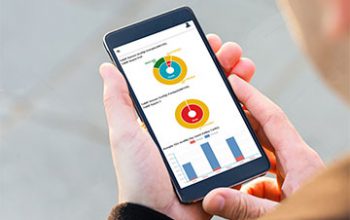 Mobile CRM
Operating on Pocket PC's

Mobile data collection

Data synchronization with CRM Application
WEB CRM
Microsoft .Net Technology

Web based data entry

Customer Analytics and statistics
Business Intelligence (BI) Subsystem
Common BI subsytem for all modules

User defined flexible structure

User defined reports

Management Dashboard

Drag and drop interface

Pivot table reporting

Business graphics wizard

MS Excel reports

Automatic report creation and distribution

Online and Offline Operation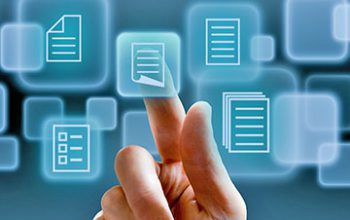 Document Management Subsystem
Common Document Subsystem

Documents in HTML, ASCII, Word or PDF

Linking External Documents

Confirmations and Notifications

Document Tracking and Reporting

MS Office Applications Integration

E-Mail and Fax Integration

HP MFP Integration

Archiving
Transportation Management System (TMS)
Road Freight Management

Sea Freight Management

Air Freight Management

Railway Freight Management
General Project Transportation

Domestic Container Transportation

International Foreign Preliminary/Final Transportation

Truck Tracking and Fleet Management
Warehouse Management System (WMS)
Warehouse Management Application

Purchasing Management Application

Inventory Control Application

Export Warehouse Barcode Integration

Distribution Management and Barcode Integration
Line Agency & Operation Management
Definitions of company, vessel, ship agency, shipowner and port

Defining ship agency buying and selling tariffs and customer selling tariffs

Booking transactions and automatic integration of firm bookings to Container Tracking and Storage Application

Distribution of bookings to voyage files

Creating position files for voyages, shipment and package data, entry of comments to appear on documents

Entry and reporting of container and seal numbers

Automatic maximum (container) volume control while entering package data
Automatic transfer of container data entries to Container Tracking and Storage Application

Automatic generation of letters of offer to agents and customers based on entered tariffs

Automatic cost computing using agent buying tariffs

Automatic freight calculation from tariff, and invoicing transactions

Tracking transactions for Line Agency operations and issuing related documentation

Option to operate in integration with Ship Agency Application

Shipowner invoices management
To get more details about our Line Agency & Operation Management solutions…
General Accounting Application
Ledger account definition up to 16 digits and 6 levels

Handling all transactions in TRY, reference currency, EURO, transaction currency and account's currency

Cost center control, cost center – ledger links and reports

Ability of creating collection, payment, booking, opening and closing notes, and voucher templates

Voucher copy, move and search functions

Creating provision notes

Trial balance of different levels and for any number of months
In-depth reporting from Trial Balance to accounting note and to invoice

Ability of listing account transactions in selected currency

Ability to close selected periods to transactions without printing legal books

Ability to create legal books, balance sheets, profit and loss statements and other financial tables

Ability of creating user defined reports

Consolidation

Inflation accounting transactions

IFRS/TFRS reporting
Current Account Application
Detailed data about companies may be entered to current account cards

Multiple cards for the same company with different currencies may be opened

Monitoring all transactions in TRY, reference currency, EURO, transaction currency and account currency

Current account tracking based on sections

Monitoring customers' risks, credit and warranties

Entering current accounts transactions

Linking debit and credit transactions and finalizing them

Current account statement in foreign currency and interest accrual for arrears

Overdue payment surcharge calculation
Account balances, aging, receivables and payables tables.

Aged averages of current accounts

Current account analysis, statement with balance, trial balance of current accounts

Cash flow table

Automatic integration of transactions to accounting

ABC analysis, static accounts lists, various analysis reports

User defined reports

Sending batch e-mails, fax, and printed reconciliation letter and statement to companies
To get more details about our Current Account Management solutions…
MEET OUR ENTERPRISE SOLUTIONS
We provide flexible, end-to-end business management solutions for organizations of all sizes – from accounting software for small, medium and large businesses, to a full featured ERP platform serving multi-national companies.
SOFTEASY, SOFTREADY and SOFTLOYALTY solutions fulfill the needs for organizations of all sizes.
The management and coordination of the leased virtual servers shall be undertaken by SOFT and a standard backup service comprises 4-week reversible daily image backup for all servers.
The software consultancy and trainings given by experienced SOFT personnel provide the correct and efficient use of SOFT applications.
Our customers can access SOFT's Help Desk by phone or e-mail and report a problem, issue a request, or get information. A call record will be opened in SOFT Internal Tracking System for all sorts of calls via telephone by the customer.