THE ERP SOLUTION WHICH RESPONDS SECTORAL NEEDS
Railway Transportation Application within SOFTTRANS® Application, which runs in full integration with Locomotive & Railway Wagon Management, Container Tracking & Warehouse Management modules, allows management of all operational work processes for international, domestic, and transit railway cargo, and container transportation.
Transactions such as the following are managed real time: generating trains from locomotives and railway wagons; shipment – railway wagon matching; generating voyage position files; preparing documents like CIM, departure/arrival notice, manifest, etc.; managing transports with multiple stops.
Transactions such as booking, shipment and position tracking, documentation, expected values and invoicing, period and position closing are quickly completed on a digital platform.
Periodical tariff definitions and automatically creating voyage records from tariffs

Company (customer, agency, etc.) definitions, railway wagon definitions and tracking

Freight and other services tariffs on railway carrier company basis

Freight and other services tariffs on railway carrier customer basis

Automatically generating offers from defined tariffs

Booking transactions

Managing transports with more than one-stop

Creating trains from locomotives and railway wagon, and matching railway wagon and shipment

Creating voyage position file; entry of container, shipment and package data for each railway wagon; entry of comment to print on documents

Loading shipments onto positions by selecting them according to destination and goods type, etc.; automatic volume and weight control while loading
Tracking transactions related to railway export, import, transit and domestic operations, and producing related documentation (CIM Document, exit/entry notifications, manifest, etc.)

Inquiry of income/expense transactions, producing income and expense invoices

Cargo insurance transactions

Tracking all of the transport processes with shipment transactions

Shipment status tracking and planning transactions

Quick and accurate data entry by using shipment templates

Account settlement with agents on profit or expense basis

Invoice transactions

Period and position closing transactions
All SOFT Applications have been developed in an integrated structure and provide instant information flow and process efficiency. The aim of SOFT ERP is to manage all work operations in integration. Although applications can be used as solo, efficiency increases when multiple applications are used in combination.
SOFT Applications are constantly being adapted and developed by the growing needs of The Business Transformation.
Transform your business with us!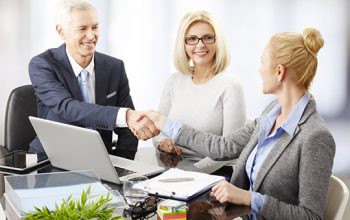 Customer Relationship Management (CRM)
Defining marketing, sales and customer representatives and managers

Assigning target and quotas for representatives based on parametric groupings, and realization analyses

Turnover and profitability analyses on representative basis and premium calculations

Defining price and discount authorizations on representative basis

With its parametric category structure, unlimited data entry and reporting based on companies

Tracking parametrically defined customer status (prospect, target, regular, lost, etc.)

Creating customer groups and levels and analysis

Defining and tracking of companies which make joint decisions

Controls for preventing duplicate cards and joining duplicate cards

Tracking customer contacts, unlimited data entry on personal basis and reporting
Locomotive and Railway Wagon Management
Locomotive and railway wagon definitions; tracking brand, model, type, net weight, maximum load, loading volume, and controlling the these data while loading

Field definitions (train station/port/warehouse)

Raiway wagon transaction definitons; defining income/expense and documents related to these definitions

Expected value entry, invoicing, batch invoicing, document issuing based on railway wagon transactions

Tracking field railway wagon stock

Tracking railway wagon location and status

Automatic creation of railway wagon transactions during loading and discharge operations

Automatic creation of railway wagon transactions during train departure and arrival

Tracking periodical (rent, insurance, maintenance, etc.) and expenditures and transactions which can not be planned (breakdown) related with locomotives and railway wagon; reflecting these expenditures to voyage and transport costs, and integrating them into income/expense accounts for future periods (*)

Reflecting shares taken from depreciation and operating expenses to voyage costs (*)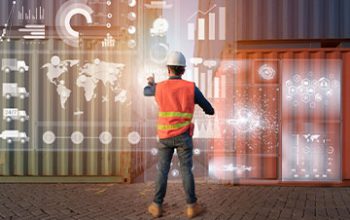 Container Tracking & Warehouse Management Application
Detailed container descriptions

Tracking operations for owned, hired or shipper's containers

Rent, damage and repair tracking; survey tariffs and calculations

Parametrical container transaction definitions

Entry of container transactions in domestic and foreign ports

Parameters related to container status definable on user basis

Tracking container stocks on domestic and foreign ports

Tariffs for storage, demurrage, warehousing, carriage, leasing, repairing, warehouse handling

Automatic calculation from tariffs and invoicing

Entry and tracking of demurrage and transport commitments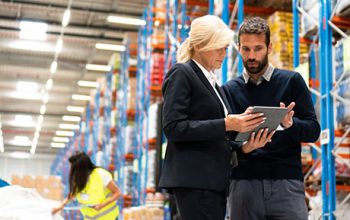 Bonded and Export Warehouse Management
Ability to define multiple export and customs warehouses

Storing a material in multiple locations (No automatic allocation)

Tracking full and empty locations, ability to hire some of the locations

Warehouse entry and exit transactions

Data interchange between export modules of International Road, Sea and Air Transportation applications (Export Warehouse)

Transfer of loading information from import modules of International Road, Sea and Air Transportation applications (Bonded Warehouse)

Tracking goods in warehouse in outgoing units

Issuing of Delivery Receipt and other documentation

Tracking damages and failures

Tracking quantity, weight and volume differences between operations and warehouse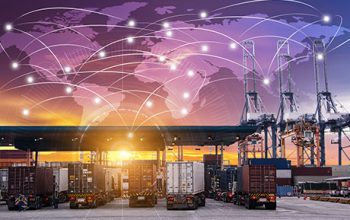 SOFTTRANS® - Bilge EDI Summary Declaration Integration
Standard codes used in BİLGE software

Data control by grouping shipments in the position on customs basis and creating Pre-Declaration, Arrival Notification, Depart Notification messages

Sending Summary Declaration via BİLGE Web Services

Automatic sending and receiving of messages without user intervention

Receiving and interpretation of reply messages coming from BİLGE software

Warning the user by e-mail with MS Exchange Server System Integration module

Displaying error messages, if any

Recording of registration number coming from BİLGE software to shipments

Prevention of sending messages repeatedly

Integration with International Road, Air, Sea and Railway Transportation, Bonded Warehouse and Export Warehouse Management, Line Agency and Operation, and RO-RO Operation Management System applications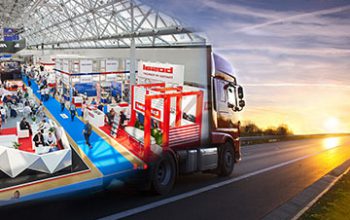 Fair Transportation Management Application
Definition of fair; entering types and quantities of materials

Definition and tracking of fair equipments

Distributing materials to be transported to different types of transportation vehicles (TIR, airplane, container, railway wagon, etc.), and opening truck position files for related modules

Capability to transfer material details to shipment records from Excel file

Tracking departure/return voyages and shipments by linking return voyages easily with fair shipment

Tracking transport of same shipment on different routes using different types of transport

Transportation transactions of multiple types

Tracking transported and remaining shipment

Tracking types of transport vehicles used in transporting the pieces of shipment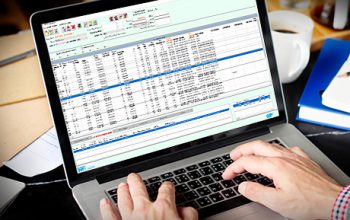 SGS Service Provider Interface
With this interface, notifications can be sent to European NTCS System and T.C. NTCS System using SGS collateral via SGS TransitNet System. In these notifications, SGS is displayed as the main party in charge. The company to use this interface has to sign a separate contract with SGS on this matter. Notification or notifications prepared for a truck are loaded in batch onto SGS System by web services via SGS Interface.
MEET OUR ENTERPRISE SOLUTIONS
We provide flexible, end-to-end business management solutions for organizations of all sizes – from accounting software for small, medium and large businesses, to a full featured ERP platform serving multi-national companies.
SOFTEASY, SOFTREADY and SOFTLOYALTY solutions fulfill the needs for organizations of all sizes.
The management and coordination of the leased virtual servers shall be undertaken by SOFT and a standard backup service comprises 4-week reversible daily image backup for all servers.
The software consultancy and trainings given by experienced SOFT personnel provide the correct and efficient use of SOFT applications.
Our customers can access SOFT's Help Desk by phone or e-mail and report a problem, issue a request, or get information. A call record will be opened in SOFT Internal Tracking System for all sorts of calls via telephone by the customer.