FULLY INTEGRATED SECTORAL SOFT ERP APPLICATIONS
Human Resources Management Application within SOFTFINANCE Application has been developed for companies to manage work processes related to Human Resources departments effectively and efficiently, and to pursue personnel career processes completely and in a planned way.
Human Resources Management Application comprises many functions such as: forming company organization schema; keeping personnel data; performance and training management; flexible and parametric wage definitions; calculation of monthly, daily, and hourly wages; automatic generation of payroll setoffs, and integration with accounting; tracking updated legal notifications, and laws and regulations; general tax, insurance, deduction, severance pay and notification tariffs. This application allows realization of these functions on a digital platform, along with keeping your data securely.
Organization structure creation

Job location, departments, staff definitions

Workplace definition and planning

Application transactions management and application guide

Identity data of staff with photos

Health, education, family, foreign language status of staff

Beginning job, end of job, position change, salary, assigning transactions

Leave transactions

General tax, insurance, deduction, seniority and notification tariffs
Flexible and parametric salary definitions, salaries per month, day, hour and piece

Tallying entry and payroll transactions on batch basis

Gross to net and net to gross salary computation

Payroll envelop and employee payment list

Employee payment summary by cost centers

Social security, Saving Incentive Fund and Tax refund reports

Electronic declaration

Budgeting

Automatic creation of payroll posting notes and integration to ledger

Training management

Performance management

Career planning

Statistics and analysis.
All SOFT Applications have been developed in an integrated structure and provide instant information flow and process efficiency. The aim of SOFT ERP is to manage all work operations in integration. Although applications can be used as solo, efficiency increases when multiple applications are used in integration.
SOFT Applications are constantly developed by the growing needs of The Business Transformation.
Transform your business with us!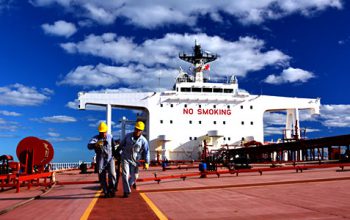 Crew Management Application
Single application entry independent of company

Crew working on different vessels at different times

Chronological tracking

C/A Card transaction entry

Current Account tracking

Monthly accrual of leave payment

Payroll in foreign currency

Payment of salaries to crew member's relatives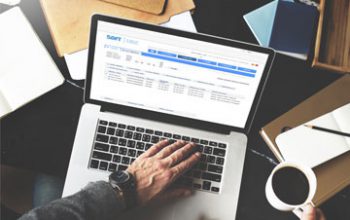 General Accounting Management
Ledger account definition up to 16 digits and 6 levels

Handling all transactions in TRY, reference currency, EURO, transaction currency and account's currency

Cost center control, cost center – ledger links and reports

Ability of creating collection, payment, booking, opening and closing notes, and voucher templates

Voucher copy, move and search functions

Creating provision notes

Trial balance of different levels and for any number of months

In-depth reporting from Trial Balance to voucher and to invoice

Ability of listing account transactions in selected currency

Ability to close selected periods to transactions without printing statutory books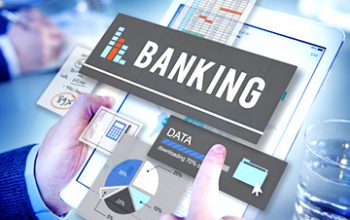 SOFTFINANCE – Bank EDI Integration
Creating special EDI files for data related to remittances and EFT, checks and notes transactions

Sending payroll payment data

Prevention of sending the same data repeatedly

Interpretation of incoming EDI files and updating the data to SOFTFINANCE Database

Integration of remittance, EFT, checks and notes data to Bank, Current Account and General Accounting applications

Automatic bank account reconciliation

Money transfer abroad

Electronic data interchange in XML standards
MEET OUR ENTERPRISE SOLUTIONS
We provide flexible, end-to-end business management solutions for organizations of all sizes – from accounting software for small, medium and large businesses, to a full featured ERP platform serving multi-national companies.
SOFTEASY, SOFTREADY and SOFTLOYALTY solutions fulfill the needs for organizations of all sizes.
The management and coordination of the leased virtual servers shall be undertaken by SOFT and a standard backup service comprises 4-week reversible daily image backup for all servers.
The software consultancy and trainings given by experienced SOFT personnel provide the correct and efficient use of SOFT applications.
Our customers can access SOFT's Help Desk by phone or e-mail and report a problem, issue a request, or get information. A call record will be opened in SOFT Internal Tracking System for all sorts of calls via telephone by the customer.