The main application behind the other SOFT Applications
System Management module of SOFT International Transportation Application includes SOFTTRANS® and SOFTFINANCE database and necessary definitions and parameters to run all the modules. This application forms the interface between users, PROGRESS Database Management System and all of the application modules.
Menu system controls authorizations on each access to any kind of operation according to user and company's authorizations. Users' activities such as record creation, modification, and deletion are recorded on System Journals (Log) and can be queried by date, user, operation and operation type.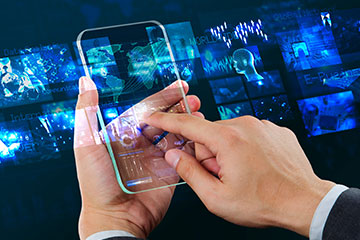 User password definitions

System log

Document management subsystem

Automatic transaction robot

Electronic Data Interchange (EDI) subsystem

Request and problem management system

Application version management automatic program update system

Software license management

Menu definitions

Company definitions

Currency definitions

Branch definitions

Operation group definitions

Coded data definitions

User definitions

User authorizations
MEET OUR ENTERPRISE SOLUTIONS
We provide flexible, end-to-end business management solutions for organizations of all sizes – from accounting software for small, medium and large businesses, to a full featured ERP platform serving multi-national companies.
SOFTEASY, SOFTREADY and SOFTLOYALTY solutions fulfill the needs for organizations of all sizes.
The management and coordination of the leased virtual servers shall be undertaken by SOFT and a standard backup service comprises 4-week reversible daily image backup for all servers.
The software consultancy and trainings given by experienced SOFT personnel provide the correct and efficient use of SOFT applications.
Our customers can access SOFT's Help Desk by phone or e-mail and report a problem, issue a request, or get information. A call record will be opened in SOFT Internal Tracking System for all sorts of calls via telephone by the customer.