Real-Time Visible
3PL and 4PL
Solutions
We are implementing enhancements in line with growing sectoral requirements with the solutions we have developed specifically for 3PL, 4PL / LLP work processes. Your work processes related with domestic transportation, warehouse, inventory control, order management, sales, and purchasing can be managed through a single channel by means of specially developed solutions for Supply Chain, Transportation, and Logistics sectors. You can make more analytical decisions and cost evaluations with detailed reports.
As 4PL, you can carry out multiple-transporter, forwarder, order management, and warehouse management, and administer your customer's 3PL suppliers. You can manage all supply chain more comprehensively with SOFT Applications.
Transportation Management System
(Road, Air, Sea, Railway Freight)
Domestic Transportation Management
Warehouse Management System
Bonded Warehouse Management
Order Management
All SOFT Applications have been developed in an integrated structure and provide instant information flow and process efficiency.
The aim of SOFT ERP is to manage all work operations in integration. Although applications can be used as solo, efficiency increases when multiple applications are used in integration.
SOFT Applications are constantly developed by the growing needs of The Business Transformation.
Transform your business with us!
Transportation Management System (TMS)
Invoice transactions

Multiple definitions of companies, ports and agents

Access to data such as agent, truck, transporter

Agent account settlement

Accrual accounting
Reporting and planning

Fully integrated structure

Shipment planning, loading and status tracking

Period and position closing transactions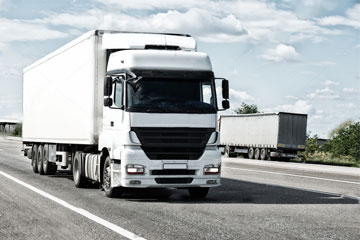 Domestic Transportation Management
Domestic Truck Tracking and Fleet Management

Domestic Car Transportation

Domestic Logistics and General Cargo Transportation

Domestic Container Transportation
Car Shipment and Barcode Integration Application

Domestic Driver Tracking Application

Domestic Fuel and Liquid Bulk Transportation
Warehouse Management System
Multiple warehouse management.

Division and location definitions in warehouse.

Definition of locations as quarantine, quality control, refrigerated.

Definition of locations as storage, collecting, transit.

Separation of locations according to goods kind

List of goods which have discrepancies between their goods reception and delivery note.

Goods reception, placing of materials, picking and shipping transactions.

User defined actions in warehouse
Tariffs for warehousing and actions in warehouse.

Charging of warehousing and actions in warehouse using the tariffs.

Charging at the time of transaction or periodically.

Inventory tracking on pallet/package/unit basis.

Tracking last usage dates.

Tracking serial number and pallet tracking.

Minimum and maximum inventory level tracking.

Printing Picking Lists sorted by location.
Bonded Warehouse Management System
Ability to define multiple export and customs warehouses

Storing a material in multiple locations

Tracking full and empty locations, ability to hire some of the locations

Warehouse entry and exit transactions

Data interchange between export modules of International Road, Sea and Air Transportation applications (Export Warehouse)

Transfer of loading information from import modules of International Road, Sea and Air Transportation applications (Bonded Warehouse)

Tracking goods in warehouse in outgoing units

Issuing of Delivery Receipt and other documentation

Tracking damages and failures
Tracking quantity, weight and volume differences between operations and warehouse

Option to make entries from different forwarding companies to customs warehouse

Issuing Customs Warehouse Entry Declaration and other documents

Distributing batch income and expense items based on entry and exit dates

Tracking commissions based on carrier company and customs clearance company

Tracking storage duration, tariffs and pricing

Invoice transactions

Reporting and statistics
Detailed material specifications; group, type, kind, class distinctions

Tracking of materials with three different units; alternative material tracking

Capability of working with multiple warehouses

Authorization definition on warehouse basis

Tracking material's minimum, optimum and maximum levels, and warnings

Material entry/exit transactions; tracking booking, defects, warranty, consignments
Withdrawal for internal use and tracking on cost center basis; consumption lists

Location tracking and material pick-up list

Cost calculation by averaging, FIFO and LIFO methods simultaneously

Inventory sub-ledger, inventory book and end-of-period set off transactions

Tracing former transactions and reporting

Inventory functions on material and warehouse basis

ABC, inventory and cost center analyses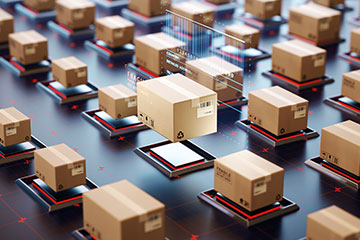 Purchasing Management System
Managing purchasing demands

Offer requesting and evaluation

Generation of purchasing orders from purchasing demands and offers

Tracking order status

Purchasing transactions depending on orders, and without orders

Delivery receiving transactions

Processing buying invoices
Closing of order on entry of goods

Control of price in buying invoice

Automatic calculation over contract prices, and discount tracking

Integration with Inventory Control, Warehouse Management, Current Accounts and General Accounting Applications

Weighing scale integration

Vendor assessment transactions

Purchasing reports on vendor, item and date basis
MEET OUR ENTERPRISE SOLUTIONS
We provide flexible, end-to-end business management solutions for organizations of all sizes – from accounting software for small, medium and large businesses, to a full featured ERP platform serving multi-national companies.
SOFTEASY, SOFTREADY and SOFTLOYALTY solutions fulfill the needs for organizations of all sizes.
The management and coordination of the leased virtual servers shall be undertaken by SOFT and a standard backup service comprises 4-week reversible daily image backup for all servers.
The software consultancy and trainings given by experienced SOFT personnel provide the correct and efficient use of SOFT applications.
Our customers can access SOFT's Help Desk by phone or e-mail and report a problem, issue a request, or get information. A call record will be opened in SOFT Internal Tracking System for all sorts of calls via telephone by the customer.