As a technology and consulting company that was founded in early 1996, we provide flexible, end to end business management solutions for organizations of all sizes, from accounting to a full-featured ERP platform serving multinational companies. Our applications are continuously renewed and enhanced in accordance with changes in regulations, customer requests and requirements and with developments in industry needs.
Although SOFT applications are developed on sectoral basis, they provide financial, managerial, and accounting solutions as well as powerful operational solutions. SOFT ERP, which comprises 165 modules, includes comprehensive solutions for all processes ranging from E-mails, purchasing, sales, payroll transactions to mail integrations.
Our ERP solution, which can be customized in accordance with the requirements of companies, with its flexible and integrated structure, is suitable for making special enhancements for your company's unique needs. You can carry out data exchange in real time, get enhanced reports, and ensure ease of management.
WHILE OUR APPLICATIONS PROVIDE INTEGRATED LOGISTICS MANAGEMENT, OUR EXPERT STAFF CONTINUES TO MAKE ENHANCEMENTS IN ACCORDANCE WITH CURRENT LAWS AND REGULATIONS
Airlines
Air Cargo Transportation Application allows airline transport companies to manage operational work processes end to end. Air Cargo application operates in full integration with Champ (Traxon) and SITA, and many integrated structures, as it provides booking, pricing, bill of lading, and manifest transactions, and invoice and CASS account settlements. Thus, manual data entries are decreased by means of EDI and other integrations, and duplicate data entries are prevented. Operations can be tracked and managed as a whole.
Automotive
Domestic Car Transportation Application allows management of all work processes related with shipping of cars which either arrive from abroad by vessels or are in fictitious warehouses to domestic dealers. Many work processes such as company (customer, dealer, etc.) definitions, vehicle definitions and tracking, generating automatic offers from defined tariffs can be realized. By running in full integration with domestic driver, domestic vehicle tracking and fleet management, and accounting and finance applications, management of operational, field and financial work processes are enabled.
Retail
Warehouse Management, Purchasing, Inventory Control, and Sales Management applications, which have been developed specially for Logistics, Transportation, and Supply Chain Sector, allow you to manage the whole process starting by purchasing and ending with sales in an integrated manner. By means of accounting and finance applications, barcode integrations, and data flow via EDI, you can achieve transparent and real-time tracking.
Distribution
SOFT Applications allow you to control and manage distribution processes from company definitions to invoicing. You can generate your bookings, convert your bookings to positions and shipments, and carry out expected value and documentation transactions. You can also generate automatic offers from defined tariffs, track your bookings, and perform invoicing transactions.
Chemicals
Domestic Fuel and Liquid Bulk Transportation Application allows you to easily manage and control your work processes such as booking, converting bookings to positions and shipments, documentation, expected value, and invoicing transactions for chemical and dangerous material transports.
Business Services
You can realize end to end management of transportation, accounting, and finance business processes by means of software applications which we have developed in compliance with the sector.  EDI (Electronic Data Interchange) with customers, suppliers, banks, etc. are realized; thus, you can manage your business processes more easily and in a more practical manner.
High Tech
You can manage High Tech Project Transportation organizations by using operational applications within SOFTTRANS® . You save on time and process while you control all your business processes by a single software as you manage the transportation organization. Together with the savings provided, you realize correct and effective management in your decision-making mechanisms.
Textile
Our operational applications meet all requests and requirements of textile transportation business processes. You can get detailed business intelligence reports and view your future projections by using our accounting applications running in full integration with operation applications.
If you wish, you can realize EDI (Electronic Data Interchange) with textile companies for which you are providing transportation services with the help of special programming; thus, your workload is lightened.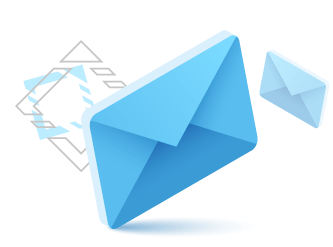 The management and coordination of the leased virtual servers shall be undertaken by SOFT and a standard backup service comprises 4-week reversible daily image backup for all servers.
The software consultancy and trainings given by experienced SOFT personnel provide the correct and efficient use of SOFT applications.
Our customers can access SOFT's Help Desk by phone or e-mail and report a problem, issue a request, or get information. A call record will be opened in SOFT Internal Tracking System for all sorts of calls via telephone by the customer.