ECO-FRIENDLY
E-DOCUMENT PLATFORM
This is a Document Management System which provides keeping documents generated in SOFT Applications securely: digital data such as E-Invoice, E-Ledger, Declaration, and EDI file; digital documents added to or linked with applications; E-mails and all sorts of scanned documents. The system which was developed with Microsoft.NET technologies can operate on the same server and database with SOFT Applications, as well as on a different server and database  (Oracle, Progress, MS SQL, etc.).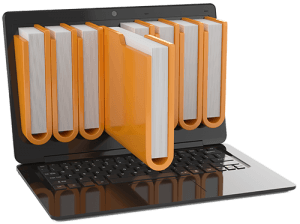 Integration via web services
Adding and downloading documents, and revision tracking
Multiple index for multiple applications
Authorization
Management and independent document console
Separation feature of documents and index databases for alternative second level archiving
Unlimited number of periodical document databases for archiving and manageability
E-Document Management System
SOFT E-Document Management System is a new generation document and file management system which enables keeping corporate documents and files in a secure database environment, and easily integrating them with outside systems by means of web services. The contents of these documents and files can be classified, and content changes can be kept by versioning.
In this system, data is completely kept in the database and in compliance with cloud architecture. These files can be displayed via web interfaces and mobile applications by related users depending on authorization.Transactions such as changing content and adding new files can be realized depending also on authorization.
Quick access to specific file lists is possible due to search feature regarding classified file data in the system. The application has a Windows-based display interface. Thus, the features of transition between files and making searches, which users are familiar with, allow access to documents and files they are authorized for.
MEET OUR ENTERPRISE SOLUTIONS
We provide flexible, end-to-end business management solutions for organizations of all sizes – from accounting software for small, medium and large businesses, to a full featured ERP platform serving multi-national companies.
SOFTEASY, SOFTREADY and SOFTLOYALTY solutions fulfill the needs for organizations of all sizes.
The management and coordination of the leased virtual servers shall be undertaken by SOFT and a standard backup service comprises 4-week reversible daily image backup for all servers.
The software consultancy and trainings given by experienced SOFT personnel provide the correct and efficient use of SOFT applications.
Our customers can access SOFT's Help Desk by phone or e-mail and report a problem, issue a request, or get information. A call record will be opened in SOFT Internal Tracking System for all sorts of calls via telephone by the customer.