FULLY INTEGRATED SECTORAL SOFT ERP APPLICATIONS
SOFTFINANCE Applications, which enable you to manage all functions related with maintenance control transactions for machines and hardware, also provide basic functions such as tracking periodic maintenance and control data which are registered with definitions of machines, vehicles, and hardware under maintenance, generating work orders, and reporting.
The modules, which are developed for business processes related with maintenance and service management, constitute a management system operating in integration with SOFTTRANS® Truck Tracking and Fleet Management, Inventory Control, and Purchasing Applications.
Issuing and finalizing work orders

Cost analyses

Reporting

Scheduling daily and weekly control maintenance programs

Labor duration definitions

Service and spare part transactions

Tracing past transactions and reporting

Transactions related with spare parts
All SOFT Applications have been developed in an integrated structure and provide instant information flow and process efficiency.The aim of SOFT ERP is to manage all work operations in integration. Although applications can be used as solo, efficiency increases when multiple applications are used in integration.
SOFT Applications are constantly developed by the growing needs of The Business Transformation.
Transform your business with us!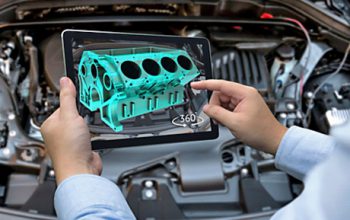 Maintenance Management Application
Defining and tracking basic data related to vehicles, machines, and hardware

Defining periodical maintenance and control data related to vehicles, machines, and hardware

Preventive/planned maintenance and incidental maintenance management

Scheduling control and maintenance programs daily, weekly, or based on vehicles, and warning

Issuing work orders; entering duration, personnel, and transactions related with parts

Finalizing work orders and cost calculation

Tracing transaction history, and reporting

Spare parts and manpower planning

Spare parts inventory transactions in integration with Inventory Control Application

Tracking parts under warranty
Service and Maintenance Management Application
General definitions related to hardware and machinery to which service is rendered

Different standard labor duration definitions according to model

Multiple sales price definitions for spare parts, consumption material and labor

Broken hardware service form and service work order management

Finalizing service work order, pricing, and invoicing

Work order cost calculation

Periodical maintenance work order templates definition

Spare parts stock operations in integration with Inventory Control Application

Transactions related with service and spare parts covered by warranty

Equipment service history
Tire Management Application
Keeping tire data on tractor and trailer (serial number, brand, model, design, original thread depth, DOT, production date, etc.)

Keeping tire location plans according to tire types

Distribution of present tires in vehicles and tracking their status; entering periodical measurements and other transactions into system, and tracking

Tracking transactions such as coating etc., issuing work orders

Tire abrasion analysis by vehicle type, tire position, route, quantity of goods transported, etc.

Warning robot for tires which are close to critical thread depth
MEET OUR ENTERPRISE SOLUTIONS
We provide flexible, end-to-end business management solutions for organizations of all sizes – from accounting software for small, medium and large businesses, to a full featured ERP platform serving multi-national companies.
SOFTEASY, SOFTREADY and SOFTLOYALTY solutions fulfill the needs for organizations of all sizes.
The management and coordination of the leased virtual servers shall be undertaken by SOFT and a standard backup service comprises 4-week reversible daily image backup for all servers.
The software consultancy and trainings given by experienced SOFT personnel provide the correct and efficient use of SOFT applications.
Our customers can access SOFT's Help Desk by phone or e-mail and report a problem, issue a request, or get information. A call record will be opened in SOFT Internal Tracking System for all sorts of calls via telephone by the customer.