SOFT SOLUTIONS FOR LOGISTICS AND TRANSPORTATION SECTOR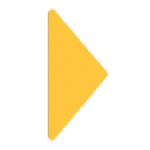 Companies in Logistics and Transportation sector are faced with the necessity of using appropriate Information Technology (IT) solutions effectively, under the pressure of competition and costs, in order to keep up with the gradually growing business volume, improving international trade and increasing customer demands which undergo rapid changes.
Growing expectations in supply chain management necessitate the management of work processes as a whole. Companies in the logistics sector today must produce quality service with a flexible and agile organization of high efficiency.
SOFTTRANS®, SOFTFINANCE, SOFTINTERFACE, SOFTE-DOCUMENT, SOFTE-MESSAGE and SOFTMOBILE, which all have been developed by SOFT, provide an Enterprise Resource Planning (ERP) solution for logistics and transportation companies when used as integrated altogether and aim to meet the requirements of logistics companies.
SOFTTRANS® Logistics and Transportation Management Application constitute an integrated software solution related to all stages of transportation operation. With these applications, companies can run the whole process consisting of offers, bookings, orders, instructions, documents, financial data, invoices, and reports.
SOFT Financial Management Application is an integrated software solution containing necessary features to build a Management Information System to process commercial and financial tasks of companies and to provide managers the information in a reliable and fast manner to help them in making decisions.
SOFTINTERFACE Applications consist of Electronic Data Interchange (EDI) modules and Extranet Applications. EDI modules provide integration between a logistics company and its customers, suppliers, agents, customs and banks. Extranet Applications, on the other hand, provide such functions as order entry, shipment and order status inquiry, shipment inquiry, account statement inquiry in Web environment for SOFTTRANS® and SOFTFINANCE Applications.
SOFTE-DOCUMENT is a web-based platform structure consisting of new generation applications developed for a paperless business environment. The applications within this platform form an Enterprise Resource Planning (ERP) system by operating in integration with SOFTTRANS®, SOFTFINANCE and SOFTINTERFACE applications.
This application is developed to run on smartphones and tablets with iOS and Android operating systems and it is integrated with all SOFT Applications. It operates in integration with SOFTTRANS® and SOFTFINANCE database and work procedures by means of Progress Application Server and SOFT Web Services. The application can be customized to corporate identity elements such as color, logo, font, opening message of the licensing company.
SOFTCRM is a real-time and web-based application which allows to manage business processes such as sales, marketing, campaigns and offers; it also includes management of all communication with current and potential customers. With its user-friendly interface, SOFTCRM enables to understand companies' customer needs and increases service quality by analyzing their data.
WHAT CAN A COMPANY ACCOMPLISH WITH SOFT ERP?
Adaptation to Industry 4.0

Achieve Business Transformation

Deploy Innovative IoT Solution

Advanced Reporting

Use the Benefits of the Big Data
Yes. With the flexible structure, SOFT ERP can be suitable for every business. The parametric structure of SOFT Applications may be adapted to what customers will be needed. Applications have constantly updating therefore SOFT ERP always catches the new regulations and trends.
We provide flexible, end-to-end business management solutions for organizations of all sizes – from accounting software for small, medium and large businesses, to a full featured ERP platform serving multi-national companies.
No. Former data will be transfer to SOFT application.
The management and coordination of the leased virtual servers shall be undertaken by SOFT and a standard backup service comprises 4-week reversible daily image backup for all servers.
The software consultancy and trainings given by experienced SOFT personnel provide the correct and efficient use of SOFT applications.
Our customers can access SOFT's Help Desk by phone or e-mail and report a problem, issue a request, or get information. A call record will be opened in SOFT Internal Tracking System for all sorts of calls via telephone by the customer.