INTEGRATED WITH ALL SECTORAL SOFT ERP APPLICATIONS
Air Cargo Transportation Module within SOFTTRANS® Application has been developed for management of such functions as booking, pricing, air waybill and manifest transactions, and for such work processes as invoicing and CASS account settlement.
This module operates in integration with the modules of Export Warehouse and Bonded Warehouse Management, Summary Declaration, Weighing Scale, Barcode, Traxon, and SITA Integration.
Air Cargo Transportation module comprises 3 sub-modules: Basic Definitions, Trade (Booking) Management, and Handling Management.
Basic Definitions are:
Airplane definitions

Flight tariff

Voyage records

Interline flight tariffs

MAWB Numbers Stock Tracking

SITA and Traxon integrations

Integration with foreign agents
Handling Transactions
Receiving import FFM messages

Receiving MAWB data via import Traxon integration

Receiving Forwarder Summary Declaration numbers over Extranet

Delivery order transactions and sending arrival notifications

Creating MAWB, HAWB, pallet data from export warehouse

MAWB transactions

ICS transactions

Summary Declaration transactions (exit and entry notifications, submitting Forwarder Summary Declaration)

Tracking stamp duty

Issuing documents such as manifests, etc.

Invoicing, collection and cash transactions

DHMI (State Airports Authority) statistics

Reports
Trade (Booking)
Freight, handling, interline, truck buying, selling and commission tariffs

Pre-transport and final transport tariffs for road transportation

Tracking booking source (Sales agent, Traxon, EDI, phone, etc.)

Taking booking via Traxon integration and sending status data

Taking booking via Extranet and sending status data

Receiving status messages via SITA

Tracking export and import bookings

Pre-booking and submitting spot rate

Booking or alternate booking transactions

Entry of normal MAWB booking and airplane block booking

Booking from stock or without stock (for block booking)

Booking cancellation and tracking canceled bookings

Booking for interline flight continuation

Booking trucks and transfer transactions

Interline flight details, shipment tracking and cost account

Truck transfer details and calculation

Automatic freight calculation from tariff

Entry of spot value

Entry of MAWB data and printing MAWB

Tracking MAWB, booking, Traxon and warehouse values

Calculation of freight and other charges and CASS transactions

Correction entry to new CASS period for previous period

CASS period transactions and preparing period file

Preparing CASS period file

Sales agent and interline invoices

Defining and calculation of sales agent commission, and automatic creation of invoice item

Sales agent working and commission analysis

Entry of flight cost and distributing it to shipments under flight by chargeable weight

Handling cost items and distributing them to shipments

Flight Fullness Graphics / Fullness control during booking

Reports and analyses
All SOFT Applications have been developed in an integrated structure and provide instant information flow and process efficiency. The aim of SOFT ERP is to manage all work operations in integration. Although applications can be used as solo, efficiency increases when multiple applications are used in integration.
SOFT Applications are constantly developed by the growing needs of The Business Transformation.
Transform your business with us!
Bonded and Export Warehouse Management
Ability to define multiple export and customs warehouses

Storing a material in multiple locations (No automatic allocation)

Tracking full and empty locations, ability to hire some of the locations

Warehouse entry and exit transactions

Data interchange between export modules of International Road, Sea and Air Transportation applications (Export Warehouse)

Transfer of loading information from import modules of International Road, Sea and Air Transportation applications (Bonded Warehouse)

Tracking goods in warehouse in outgoing units

Issuing of Delivery Receipt and other documentation

Tracking damages and failures

Tracking quantity, weight and volume differences between operations and warehouse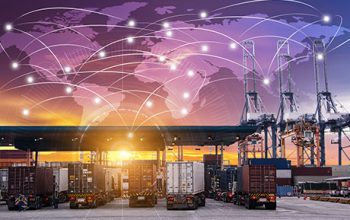 SOFTTRANS® - Bilge EDI Summary Declaration Integration
Standard codes used in BİLGE software

Data control by grouping shipments in the position on customs basis and creating Pre-Declaration, Arrival Notification, Depart Notification messages

Sending Summary Declaration via BİLGE Web Services

Automatic sending and receiving of messages without user intervention

Receiving and interpretation of reply messages coming from BİLGE software

Warning the user by e-mail with MS Exchange Server System Integration module

Displaying error messages, if any

Recording of registration number coming from BİLGE software to shipments

Prevention of sending messages repeatedly

Integration with International Road, Air, Sea and Railway Transportation, Bonded Warehouse and Export Warehouse Management, Line Agency and Operation, and RO-RO Operation Management System applications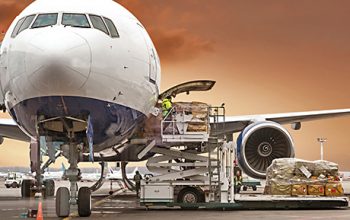 SOFTTRANS® - CHAMP (TRAXON) EDI Integration Application
Single interface for integration with member airlines

Sending booking request

Sending MAWB data automatically

Sending HAWB data

Receiving status messages 7×24 automatically

Updating received status information (shipped, departed, arrived, in customs, etc.) to related positions and shipments and chronological inquiry

Supplier evaluation by actual arrival date data received from the status messages

Retrieving import shipments from CHAMP system and automatically creating position records

Retrieving status data of import shipments and updating import positions.

Sending and receiving messages in CARGOIMP format over Internet
SOFTTRANS® - NCTS/T1 Integration
SOFTTRANS® – NCTS/T1 Integration Application is an interface application which provides efficiency, minimization of errors and cost-saving by customs planning utilizing SOFTTRANS® position and shipment data, and sending T1 declarations electronically without entering data again from Web pages to Turkish and European NCTS Systems.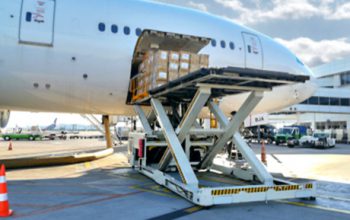 SOFTTRANS® IATA Label Printing Application
Creation of the label referred as Resolution 606 in IATA documentation

Automatic printing of labels from MAWB position selected from the Export Module of the International Air Transportation application

Printing one label for each package of the Master Airway Bill

Ability to print House AWB data if required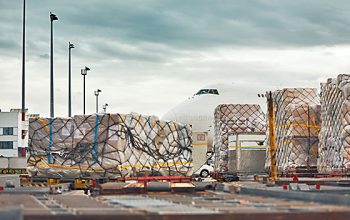 Stand-Alone IATA Label Printing Application
Creation of the label referred as Resolution 606 in IATA documentation

Printing labels independently of SOFTTRANS®

Only MAWB number, number of packages and weight data entries are required

Printing one label for each package of the Master Airway Bill

Ability to print House AWB data if required
MEET OUR ENTERPRISE SOLUTIONS
We provide flexible, end-to-end business management solutions for organizations of all sizes – from accounting software for small, medium and large businesses, to a full featured ERP platform serving multi-national companies.
SOFTEASY, SOFTREADY and SOFTLOYALTY solutions fulfill the needs for organizations of all sizes.
The management and coordination of the leased virtual servers shall be undertaken by SOFT and a standard backup service comprises 4-week reversible daily image backup for all servers.
The software consultancy and trainings given by experienced SOFT personnel provide the correct and efficient use of SOFT applications.
Our customers can access SOFT's Help Desk by phone or e-mail and report a problem, issue a request, or get information. A call record will be opened in SOFT Internal Tracking System for all sorts of calls via telephone by the customer.