INTEGRATED WITH ALL SECTORAL SOFT ERP APPLICATIONS
SOFT Financial Management Application is a fully integrated software solution containing necessary features to build a Management Information System to carry out commercial and financial tasks of your company, and to provide managers information in a reliable and fast manner to help them in making decisions.
In order to meet growing requirements of enterprises, its database structure is designed to allow flexible and parametric definitions.
SOFTFINANCE, which operates in integration with SOFTTRANS®, SOFTINTERFACE, SOFTE-MESSAGE, SOFTMOBILE and SOFTE-DOCUMENT applications, constitutes an Enterprise Resource Planning (ERP) solution.
All financial and accounting transactions are recorded in detail, and they are quickly realized with minimum errors.
Working with multiple companies

Working with multiple currencies

Parametrically definable income and expense items

Parametrically definable invoices via templates

Parametrically definable documents via templates

Customer specific or general definitions

Report generation of high flexibility

Tracking issued documents

Transactions and reporting independent of activity year

Accounting and current accounts integration of entered data and issued invoices
Capability of sending all documents and reports automatically as E-Mail from within the program via MS Exchange System Integration module

Capability of sending all documents and reports automatically via software robots from within the program

Flexibly prepared financial tables

Cost accounting, and cost management based on activity

Profit and cost centers structure

Accrual Accounting and Inflation Accounting

Risk Management and Control

Budget management

IFS & IFRS

Consolidation
All SOFT Applications have been developed in an integrated structure and provide instant information flow and process efficiency.

The aim of SOFT ERP is to manage all work operations in integration. Although applications can be used as solo, efficiency increases when multiple applications are used in integration.
SOFT Applications are constantly developed by the growing needs of The Business Transformation.
Transform your business with us!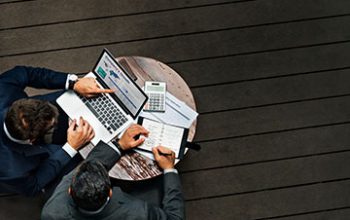 General Accounting Management
Account definition up to 16 digits and 6 levels

Tracking all transactions in main currency, reference foreign currency, EURO, transaction foreign currency and account's foreign currency

Tracking opening and closing vouchers in separate periods

Cost center tracking, cost center –accounting links and reports

Generating collection, payment, set off, opening and closing vouchers, and voucher templates

Voucher copying, transfer and search functions

Generating vouchers for provision purposes

Generating trial balance of different levels and for requested number of months

Accessing account from trial balance, to voucher from account, to invoice list from voucher

Listing account transactions in requested foreign currency type
Current Account Management
Current account cards containing detailed data for customers and sellers

Opening an account card with multiple foreign currencies for a company

Tracking all transactions in main currency, reference foreign currency, EURO, transaction foreign currency and account foreign currency

Current account tracking on section basis

Tracking customers' risks, credits and collaterals

Entering current account transactions (Invoice, Check, Note, Remittance, Transfer, Credit/Debit Notes, Cash)

Matching Debit and Credit transactions and finalizing them

Current account statement in foreign currency

Calculation of exchange rate difference and overdue payment surcharge

Account balances, aging, collection and payment tables
Checks & Notes Management
Using multiple portfolios

Handling foreign currency checks

Checks/ Promissory notes debit, credit and results transactions monitored from the same screen

Handling customer's checks and company's own checks

Handling checks by branch offices

Black list control

Portfolio reports and analysis

Collection and payment tables with portfolio reports and analyses

Chronological list of transactions

Value loss and rediscount calculations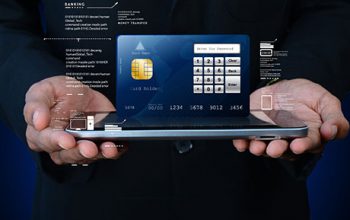 Bank Account Management
Bank account definitions

Remittance and EFT transactions

Remittance and EFT transactions between company accounts

Bank instructions

Instruction confirmation transactions

Received remittance and EFT transactions

Bank transaction reports

Account reconciliation

Short and long term credit tracking

Credit simulation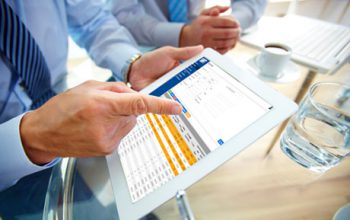 Fixed Assets Management
Opening of asset cards

Tracking location and attribution of assets

Cost price adjustment and selling operations

Standard and declining balance system depreciation calculations

Monitoring depreciation on cost center basis

Reevaluation and ratification report

Assets book

Budgeting

Automatically issuing depreciation and reevaluation posting notes and integration to ledger

Integration to inflation accounting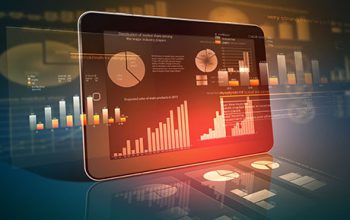 Budget Management
Budgeting based on company, branch, department, section

Multiple budgets

Consolidation between companies

Budgeting with accounting and cost centers

Budget estimates on item basis for departments

Listing entered budget estimates

Comparison of budget and actual status

Flexible reporting

Reporting in main currency, reference currency and EURO

Cost allocation and distribution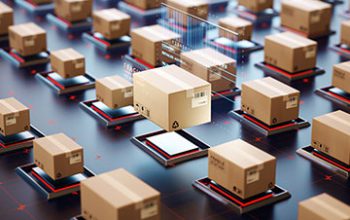 Purchasing Management
Handling purchase demands
Offer requesting and evaluation
Generation of purchase orders out of purchase demands
Monitoring order status
Purchase operations with and without orders
Booking purchase invoices
Purchase invoice processing
Closing of order on entry of goods
Control of price in purchase invoice
Automatic calculation over contract prices and discount tracking
Inventory Control Management
Detailed material specifications: group, type, kind, class distinctions

Tracking of materials by three different groups; alternative material tracking

Capability of working with multiple warehouses

Defining authorizations on warehouse basis

Tracking material's minimum, optimum and maximum levels, and warnings

Tracking entry/exit of materials, and reservation, defects, warranty, consignments

Withdrawal for internal use and tracking on cost center basis; consumption lists

Location control, material picking list

Cost calculation by averaging, FIFO and LIFO methods simultaneously

Inventory sub-ledger, inventory book and end-of-period setoff transactions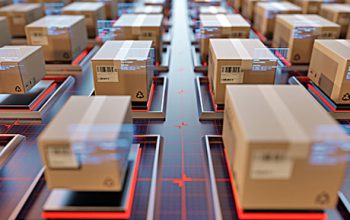 Sales Management
Tracking customer data

Multiple delivery points definable for the same customer

Generating price lists for goods and services

Price lists in foreign currency

Entry of customer orders

Defining sales conditions while receiving orders

Entering shipping terms while receiving orders

Parametrically defined risk calculation formulas

Item reservation while confirming orders

Partial deliveries and tracking order status.
MEET OUR ENTERPRISE SOLUTIONS
We provide flexible, end-to-end business management solutions for organizations of all sizes – from accounting software for small, medium and large businesses, to a full featured ERP platform serving multi-national companies.
SOFTEASY, SOFTREADY and SOFTLOYALTY solutions fulfill the needs for organizations of all sizes.
The management and coordination of the leased virtual servers shall be undertaken by SOFT and a standard backup service comprises 4-week reversible daily image backup for all servers.
The software consultancy and trainings given by experienced SOFT personnel provide the correct and efficient use of SOFT applications.
Our customers can access SOFT's Help Desk by phone or e-mail and report a problem, issue a request, or get information. A call record will be opened in SOFT Internal Tracking System for all sorts of calls via telephone by the customer.