In our age when competition escalates each day and immediate data flow speeds up steadily, finding appropriate solutions to your growing business requirements has great importance. As many novelties such as Digitalizing, Industry 4.0, Business Transformation, Internet of Things, and Big Data are incorporated in our business lives, adaptation speed of companies to these processes is of substantial importance in their competitive positions.
Our customers can resolve all of their problems, which they may encounter in these technological processes, by means of a single source, in the scope of SOFT Consultancy Services. SOFT Applications, with their parametric and comprehensive structure, meet the requirements of companies of all sizes. By virtue of the advantage of their parametric structures, they can be customized and developed for unique work processes of companies.
Scope of SOFT Consultancy Services
Digitalization and Process Consultancy

Project management

Developing special software

Customization and integration
Digitalization and Process Consultancy
In the new digital world where new trends are quickly changing, Digitalization and Process Consultancy is the road map generated for companies so that they can make long-lasting, profitable and intelligent investments. In order to get maximum efficiency, habits of doing business of companies are analyzed by SOFT's experienced staff, and technical system and software requirements of companies are determined.
Project Management
Project Management, which comprises processes such as adaptation of SOFT Applications to companies, developing special software, or corporate audit, is carried out according to SOFT Standards. During the Project Management, SOFT and the project owner company work in close cooperation, and the Project is finalized within predetermined duration and scope.
Developing Special Software
SOFT Project team members, who are experienced in their fields, analyze the things to be done for the application to be developed in the direction of special requests and necessities of companies. The Project begins after the technology to be used, the time table, the requirements of the project are determined. The project is completed with the informed consent of the customer. 
Customization and Integration
Every company has its own unique habits of doing business. Maintaining these long-standing habits in the software to be used in the company ensures the longevity of the software. Minor and major changes can be made in SOFT Applications. We provide customization and integration services to meet the special requests of our customers, with our experienced team.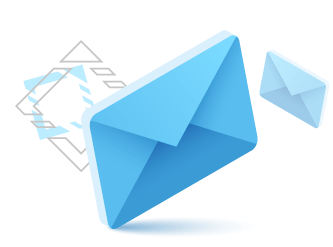 The management and coordination of the leased virtual servers shall be undertaken by SOFT and a standard backup service comprises 4-week reversible daily image backup for all servers.
The software consultancy and trainings given by experienced SOFT personnel provide the correct and efficient use of SOFT applications.
Our customers can access SOFT's Help Desk by phone or e-mail and report a problem, issue a request, or get information. A call record will be opened in SOFT Internal Tracking System for all sorts of calls via telephone by the customer.