Who are we?
SOFT Business Solutions is a technology and consulting company which was founded in early 1996. With an expert staff of 60, SOFT is providing service to more than 700 companies in Logistics and Transportation Sector. SOFT provides flexible, end-to-end business management solutions for organizations of all sizes, from accounting to a full featured ERP platform serving multinational companies. Our applications are continuously renewed and enhanced in accordance with changes in regulations, customer requests and requirements and with developments in supply chain, logistics, transportation and IT sectors.
In addition to rapid progress towards becoming an R&D center, we also maintain our position as the leading provider in the sector with our solution. To maintain this leading and trendsetting position, we continuously invest in software innovation and development of functional solutions in close cooperation with our customers. With the flexible and integrated structure of SOFT ERP which consists of 162 modules, we are adapting the companies to Industry 4.0. We have been serving the supply chain, logistics and transportation sectors for 24 years by harmonizing our emphasis on sustainable work and innovative approach in our software, and we have become the number one strategic business partner for supply chain, logistics and transportation companies in Turkey.
SOFTTRANS®, SOFTFINANCE, SOFTINTERFACE, SOFTE-DOCUMENT and SOFTMOBILE Applications for logistics and transportation sector constitute an Enterprise Resource Planning (ERP) solution comprising 162 modules. SOFT also provides quickly adaptable solution packages for small and medium size enterprises. Web-based and mobile applications, which are developed by .Net Technologies, iPhone, iPad and Android tablet applications are among the products of SOFT.
Ergin KARGALIOĞLU
President
SOFT Applications are adaptable to company and business requirements and they allow management of logistics processes as a whole.  We are proud to say SOFT has become the number one Strategic Business Partner for Supply Chain, Logistics and Transportation Companies in Turkey.
OUR VISION
Our vision is not only to extend SOFT's leading solution provider position in Turkey's supply chain, logistics and transportation sectors by introducing new products and technologies, but to reach a stronger position in foreign markets too.
OUR MISSION
Our mission is to provide solutions to satisfy customer requirements by using the latest developments in Information Technologies (IT) and to present consultancy services based on quality for being "Strategic Business Partner" of our customers.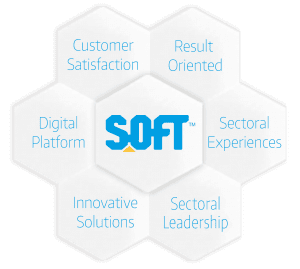 SOFT and Quality Standards
Our ISO Quality certificates have always been a priority for us. Our aim is to make them an essential part of our daily working life.
Through periodic internal and external audits, the main purpose is to improve our organization and to increase customer satisfaction every year.
Human Resources
All our employees are a part of SOFT family. Therefore employees' motivation and their loyalty to the organization are the most sensitive subjects for SOFT.
We believe that every team member matters for achieving success and satisfaction. We put an emphasis on equal opportunities and employee satisfaction.
Find out more about HR at SOFT.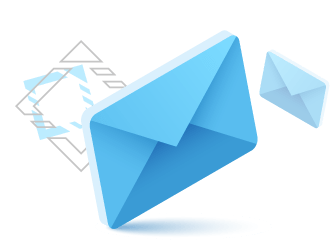 The management and coordination of the leased virtual servers shall be undertaken by SOFT and a standard backup service comprises 4-week reversible daily image backup for all servers.
The software consultancy and trainings given by experienced SOFT personnel provide the correct and efficient use of SOFT applications.
Our customers can access SOFT's Help Desk by phone or e-mail and report a problem, issue a request, or get information. A call record will be opened in SOFT Internal Tracking System for all sorts of calls via telephone by the customer.